www.GemstoneBasics.com
Photomicrography > Quartz > with petroleum inclusions
First draft: March 4th, 2015 | Last update: March 23rd, 2016
Quartz with Petroleum, Methane, Bitumen, and Water (Petroleum quartz)
Zhob District, Balochistan Province, Pakistan
Being a particular kind of enhydro, doubly terminated quartz crystals containing negative crystals filled with petroleum, methane, bitumen, and water, are rare, though material of very good quality appears on gem and mineral fairs on a regular basis. Under ultra-violet radiation the petroleum inclusions present in the material reveal a strong fluorescent reaction.
This most striking material originates from the Zhob District in Balochistan Province, Pakistan, although some time ago one dealer had material on offer unearthed in the Jihouke District, Leshan Prefecture, Sichuan Province, China. However, these samples contained quite some bituminous matter, but far less petroleum and resemble herkimers with anthraxolite from the Adirondack Mountains in New York.
It might be interesting to note that petroleum inclusions similar to those in Pakistani quartz have also been found in quartz crystals originating from Bahia, Brazil (Gübelin & Koivula, 2005).
References and items of related interest
Gübelin, E.J. & Koivula, J.I. (2005). Photoatlas of Inclusions in Gemstones. Volume 2, p. 240, 551, 576, 578, 652. Opinio Publishers, Basel, Switzerland, 829 p., ISBN 3-03999-029-2.
Hyrsl, J. & Niedermayr, G. (2003). Geheimnisvolle Welt: Einschlüsse im Quarz | Magic World: Inclusions in Quartz. Bode Verlag GmbH, Haltern, Germany, 240 p. ISBN 3-92509481-4 (in German | English).
Michaels, J. (2012). Veins, Fluid Migration and Hydrocarbon Generation in the Utica Shale, Northern Appalachian Basin, New York. Colgate Academic Review, Vol. 9, Issue 1, Article 12, pp. 292-315.
O'Reilly, C. & Parnell, J. (1999). Fluid flow and thermal histories for Cambrian-Ordovician platform deposits, New York: Evidence from fluid inclusion studies. Geological Society of America Bulletin, Vol. 111, Issue 12, pp. 1884-1896. abstract
Photomicrographs
Legend: FoV: Field-of-View; DoF: Total focusing depth; DF: darkfield; Obl: oblique illumination (fiber optics); Pol: polarising filter before objective; Sh: shadowing; TM: transmitted illumination, UVL: long-wave ultra-violet radiation; UVS: short-wave ultra-violet radiation; X-Pol: crossed polarising filters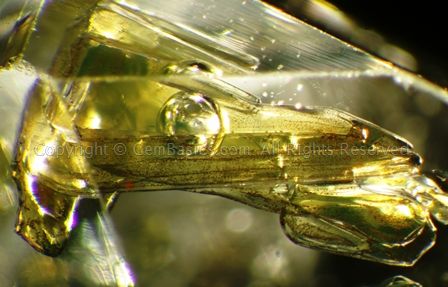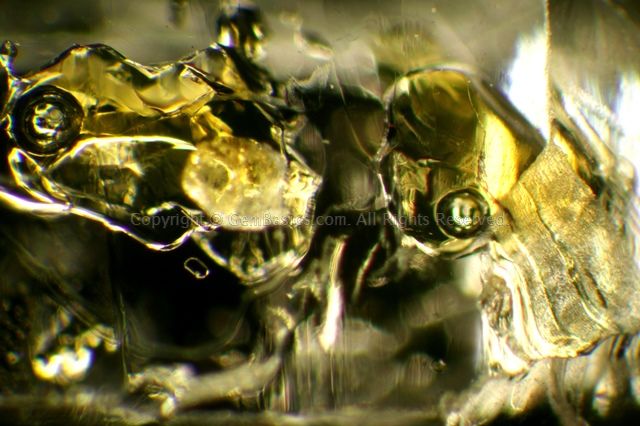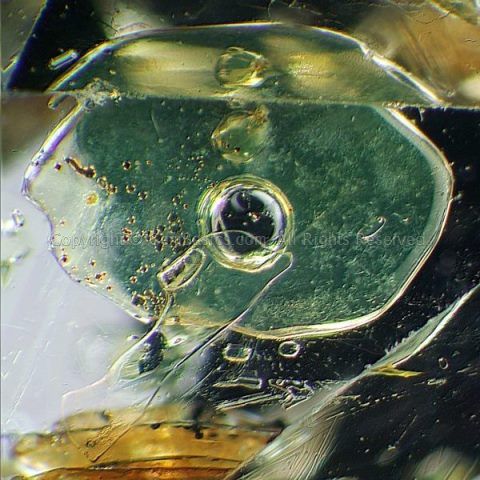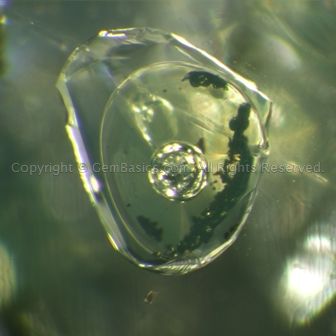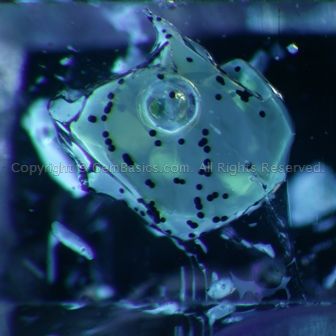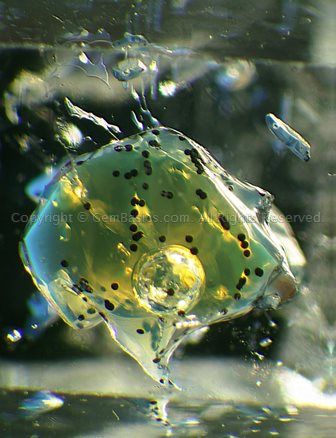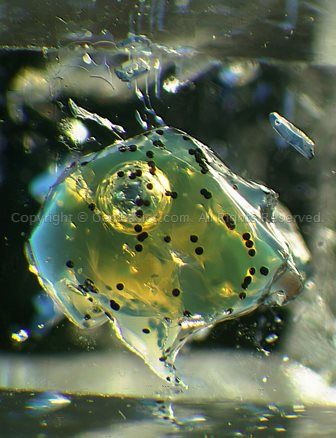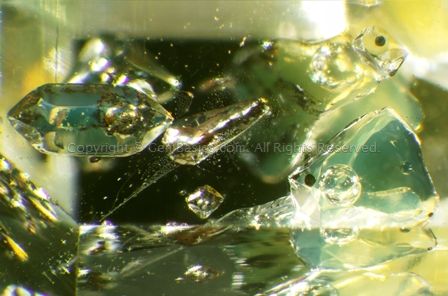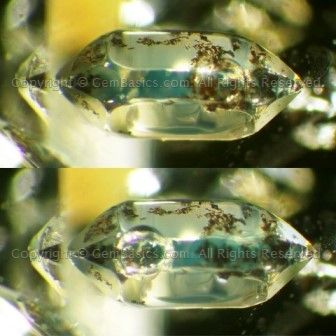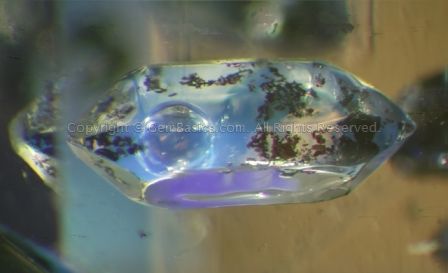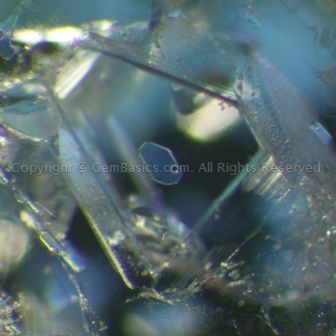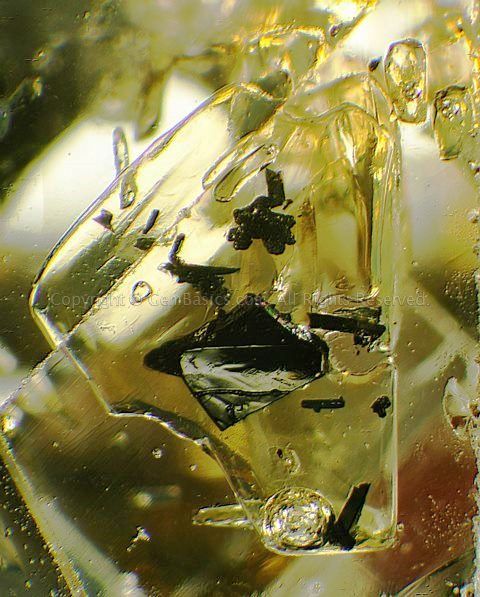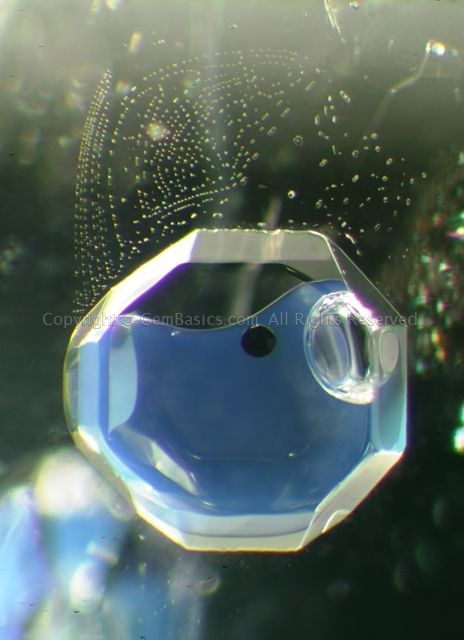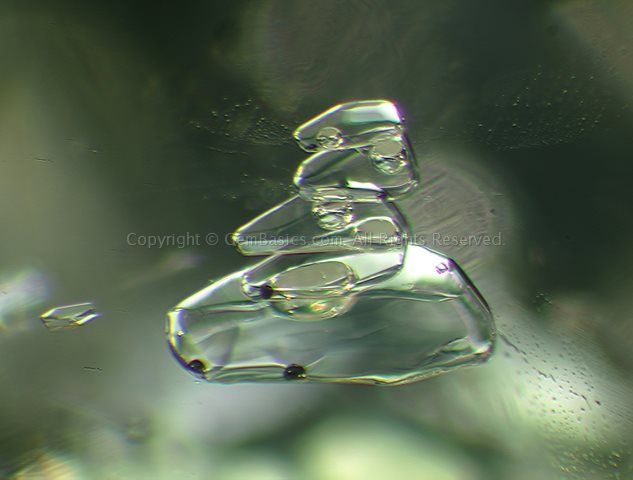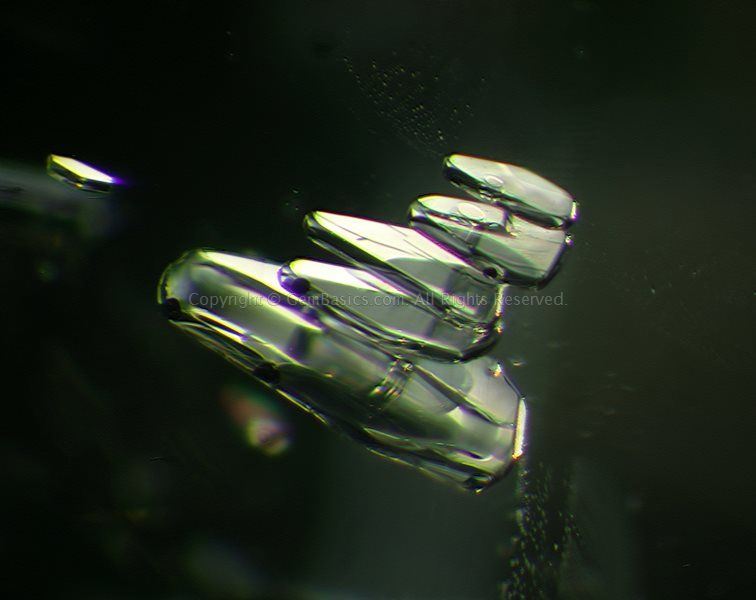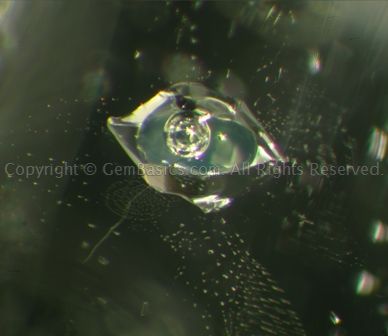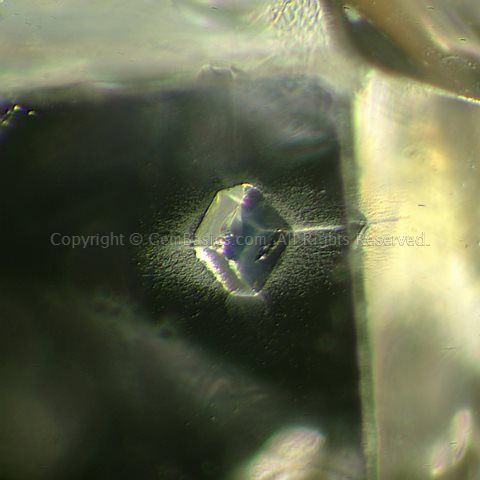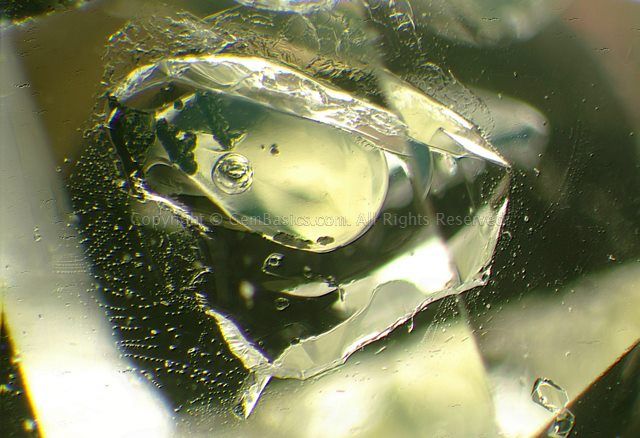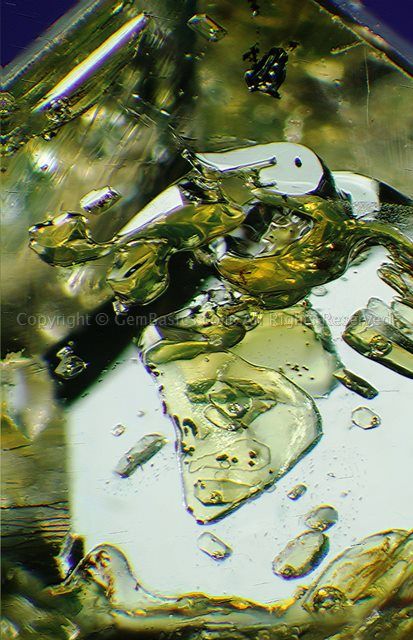 During a meeting with the supplier of the material featured in the above photomicrographs on a mineral and gem fair in March 2016, a substantial parcel of smaller rough bi-terminated stones ranging from about 0.80 to 2 carats was presented. I was specifically looking for phantoms filled with the typical phases.
One of the selected bi-terminated specimens is this 2.12-carat stone with plenty of moving bubbles and a petroleum inclusion which is surrounded by a "halo" of phantom-like layers with trapped brownish bituminous matter. The layers are clearly defined by their outline and orientation, following the crystal faces.